Summer – A time of sunshine, holidays & relaxation. Its also a time where you are more likely to find your audience away from their desks and instead on their mobile devices.
With this in mind, it is important to ensure that your paid search campaigns are optimized to service a change in device, location and immediacy.
"Research from "Think with Google" has shown that 81% of mobile searches are to satisfy an immediate need."

When preparing your campaigns for mobile activity, it's important to think of where your users will be when making the search and the likelihood that they will take action. It has been noted that consumers are willing to travel, on average, 17 minutes to visit to a local business. For a business with brick & mortar locations it's therefore very important to set your geo-targeting radius accordingly.
If you run an online only or service based business, it is important to think of where your mobile users may be at the time of most need for your service. A good example of such a need would be for travel insurance. Users who are searching for travel insurance whilst located at an airport are far more likely to convert, as they have an urgent need – they forgot to buy travel insurance!
It's possible within Adwords to target locations such as airports easily, but for smaller areas that are not individually specified, you can instead target the specific postcode of the location.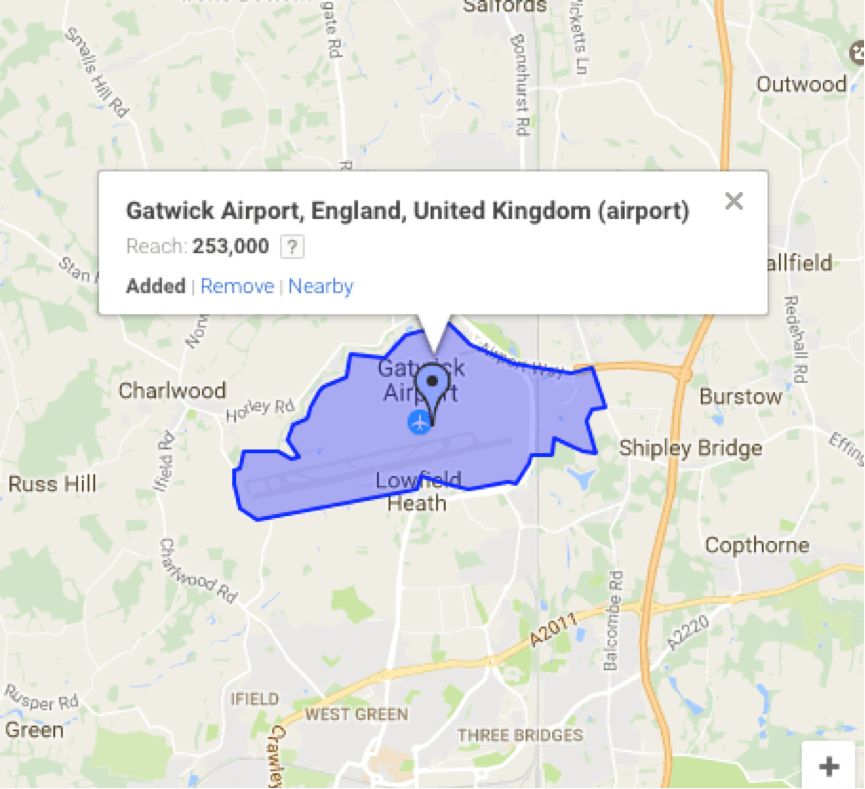 Now what?
So you have identified where the user will be that will be most likely to visit your business and take immediate action – now what?
It is important to ensure that the adverts and landing pages are set up to encourage mobile users to take your desired action.
It is advised that you use mobile specific ad copy so that the calls to action meet the expected need of the mobile user. This can often be drastically different to someone searching from his or her office desk, so take the time to set them up separately.
Carrying on with the Travel Insurance example, using key phrases such as "fast", "quick", "easy" or "simple" in the mobile ad text will likely have much more impact than they would for a desktop ad, as you are appealing to the user's need for a quick resolution. Google's research has shown that 90% of mobile consumers are not brand committed, and have not decided which brand they will purchase from when they begin looking online with a mobile device.
Use this opportunity to persuade these users that your service is the best to resolve their need quickly, with well-crafted ad copy.
You should ensure that your landing pages are well prepared for a mobile audience too. Obviously having a responsive site will help, but try to ensure that your landing pages are clear of clutter & your call to actions are prominent. You don't want someone looking for a quick purchase to be confronted with a wall of text or have to scroll to find the next step in the purchase journey.
Don't forget the obvious
Once you have crafted the perfect ad copy, zeroed down your location targeting and finessed your landing pages, you will be on the way to summer mobile success. However don't forget the obvious – a mobile user has a phone in their hand. If you are able to make sales over the phone, remember to include your phone number clearly on the landing page and use call extensions in your ads. You can use either Google's inbuilt call tracking or third party tools such as Response Tap to track the performance of these calls and ensure they are included in your ROI calculations.